Credentials

Better Business Bureau (BBB)
Mathews Soil Consultants, Inc. has been a BBB Accredited Business since 2017. An accredited business must build trust by establishing and maintaining a positive track record in the marketplace, honestly represent products and services, be transparent, honor promises, be responsive, and embody integrity.
---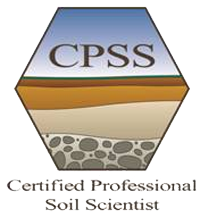 Certified Professional Soil Scientist
A program of the Soil Science Society of America (SSSA), a Certified Professional Soil Scientist demonstrated a level of competency in soil science through education, experience and examination. Certified individuals are also required to participate in continuing education in soil science to maintain and renew their certification and stay current with the state of the practice.
---

Department of Professional and Occupational Regulation
DPOR is an executive branch agency under the Secretary of Commerce and Trade that oversees 18 regulatory boards and programs. Our policy boards--plus the Board for Professional and Occupational Regulation (BPOR)--are comprised of practitioners and citizens appointed by the governor, and are responsible for regulating certain professions and occupations, as determined by the General Assembly.
---
Virginia Association of Professional Soil Scientists (VAPSS) Member
The purpose of the association is to provide a forum for soil scientists and promote and enhance communication with other technical disciplines.
---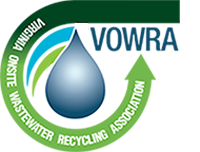 Virginia Onsite Wastewater Recycling Association Member
VOWRA's mission is to support, strengthen, advance and unify the onsite wastewater industry in the Commonwealth of Virginia through education, training, and representation.
---

National Onsite Wastewater Recycling Association (NOWRA) Member
The National Onsite Wastewater Recycling Association (NOWRA) is the largest organization within the U.S. dedicated to educating and representing members within the onsite and decentralized industry. Our members include educators, regulators, engineers, contractors, manufacturers, suppliers, service providers, and other parties dedicated to protecting water resources and the environment.